This is a good question, but the answer depends on many different factors—the state of the weight loss and management industry, the franchise owner's location, the demographics of the people in the area, and more. There are reasons a Medi-Weightloss franchise has the potential for a good ROI and consistent yearly growth. This article will explore how those reasons influence how much a Medi-Weightloss franchise owner makes.

The Weight Loss Industry Helps Determine How Much a Medi-Weightloss Franchise Owner Makes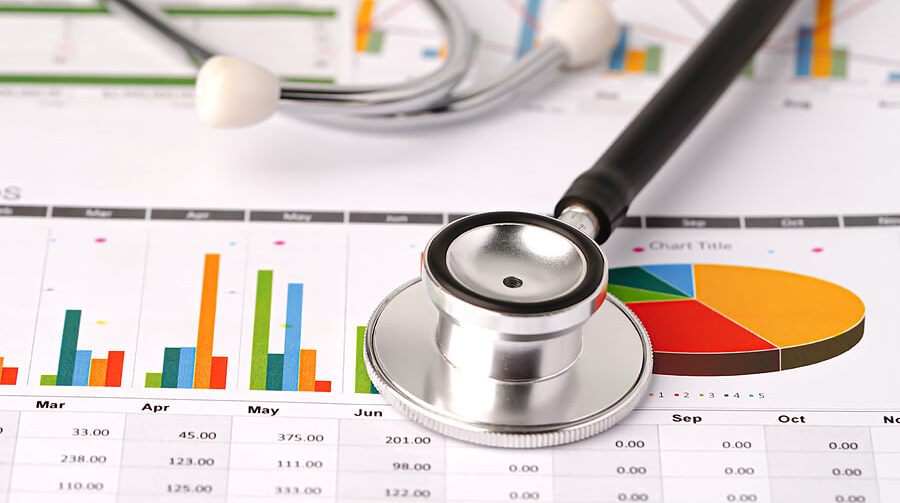 Americans know they need to lose weight. It's why the weight loss and diet industry was valued at $192.2 billion in 2019, and is predicted to be worth $295.3 billion by 2027. This is a compound annual growth rate (CAGR) of 7.0% between 2021 and 2027.
Americans are also more focused on becoming healthier rather than simply losing weight. The fad diets of the past have proven unsuccessful for long-term health, so we know we need programs that are based on science and clinical research. In a survey by biotech company Gelesis, which polled 1012 US adults, they reported feeling healthier is their highest priority, followed closely by losing weight.
The number of patients in weight loss clinics around the country are growing because the obesity rate of American adults has reached an all time high: 42.4%. With more Americans than ever seeking a healthier lifestyle, combined with more Americans finding themselves in the obese category, the number of patients at Medi-Weightloss clinics is growing steadily.
The increase in Medi-Weightloss patients directly influences how much a Medi-Weightloss franchise owner makes.
Medi-Weightloss is One of the Best Clinics for Medically Supervised Weight Loss
Being one of the best weight-loss clinics in the country certainly helps influence how much a Medi-Weightloss franchise owner makes. How is Medi-Weightloss considered one of the finest clinics for patients to lose weight?
Physician Created and Supervised Weight Loss Program
Medi-Weightloss is not the only clinic where physicians supervise the programs and patients who undergo them, but we were the first to create this clinical model, and thus establishing ourselves as experts in the field of medical weight loss programs. It's just one detail that improves how much Medi-Weightloss franchise owners make with our franchise model.
Additionally, the Medi-Weightloss programs have all been developed by physicians, registered dieticians, and health professionals to help patients control their calorie and carbohydrate intake while still consuming enough protein to support muscle health. This program has been clinically proven to be successful, and each patient is supervised by a properly licensed and certified physician.
Medi-Weightloss clinics also have programs for adolescents, nutrient and vitamin injection therapies, corporate wellness, and preventative medicine. The Medi-Weightloss goal isn't simply to help patients shed pounds; it's to help our patients achieve the healthiest version of themselves that they can for the long-term.
Medi-Weightloss Accepts Insurance
One of the biggest obstacles to joining a comprehensive weight management and weight loss program is cost. Patients simply cannot afford to spend hundreds a month to undergo intensive weight loss therapies.
Until now. Medi-Weightloss recognizes these difficulties for our patients, which is a significant barrier to treatment for many people. We've resolved this by pursuing in-network contacts with regional private health insurance carriers. This reduces the out-of–pocket costs for our patients.
Now, our patients worry much less about the expense of joining a Medi-Weightloss clinical program. Our patient rosters have grown, and more people are now finding a path to weight loss and overall health, which is another influence over how much a Medi-Weightloss franchise owner makes.
Medi-Weightloss Programs are Backed by Research
Ever since obesity was classified as a disease, research into reversing the condition has become a focal point of many medical professionals. Many Med-Weightloss franchise owners are physicians who are dedicated to solving the obesity epidemic in the US. Given the stresses obesity puts on the American healthcare system, solving obesity would be a great triumph.
Obesity can contribute to an array of further chronic health conditions, such as heart disease, type 2 diabetes, stroke, and more. Navigating these conditions requires a multi-faceted approach, which is why one-size-fits-all nutrition and weight loss programs don't work. The Medi-Weightloss approach is customizable for every patient, which yields a greater chance of success.
We're changing lives at Medi-Weightloss, and patient loyalty has grown significantly since we opened in 2005, which improves how much Medi-Weightloss franchise owners make.
Medi-Weightloss is One of the Best Investments for Physicians
The many variables, such as location, competition, sales, and individual franchise owners, determine how profitable a weight loss franchise can be. For these reasons, and franchise law, we cannot predict revenue. However, we can describe averages. In 2021, the average gross revenue for reporting Medi-Weightloss clinics across the US was $919,044. The top 1/3 of all reporting franchises generated $1,505,843 in average gross revenue. [1]
The Medi-Weightloss franchise model itself is one of the biggest influencers on how much a Medi-Weightloss franchise owner makes. One of the biggest advantages is the support offered to a Medi-Weightloss franchise. Our model is designed to get franchise owners up and running their weight loss clinics quickly. While we cannot predict when profits will begin, many past franchise owners are happy with their franchises' performance.
Because Medi-Weightloss is not owned or operated by a hospital or hospital system, revenues are much more straightforward, as are day-to-day operations.
Medi-Weightloss franchise owners also receive significant corporate support, including the opening process and beyond. The Medi-Weightloss franchise program includes advice from our highly-qualified corporate franchise development team, effective local and national marketing strategies, continuous on-site training and education, and proven scientific programs based on award-winning research.
The foundation of the Medi-Weightloss franchise program is the efficacy of the programs themselves and the proficiency of the licensed professionals administering them. That is the biggest reason for how much a Medi-Weightloss franchise owner makes.
If you're a physician with a passion for helping patients reach their healthiest potential and lose weight, and you're interested in how much you can make with a Medi-Weightloss business, we have everything you need to get started. Contact us today to learn more.
Sources:
https://www.alliedmarketresearch.com/weight-loss-management-diet-market
https://thebeet.com/survey-half-of-americans-want-to-feel-healthier-and-lose-weight-in-2021